Only 7 months ago, on September 10th 2020, the first TEDxWassenaar event 'Find Your Voice' took place.
Still living in lockdown these days, I cannot wait to organize a new TEDxWassenaar event in a theatre filled with live audience.
Until then I enjoy sharing with you monthly a TEDtalk that was being held on our first TEDxWassenaar event in 2020.
Last month, on March 10th, I shared with you the TEDtalk of the 6th speaker Jean-Pierre Kahlmann, 'What if Healthcare Embraces Just Culture'
Today, still living in times of uncertainty and change due to COVID-19, I would like to share the inspirational #TEDtalk of the seventh speaker Margot van Brakel: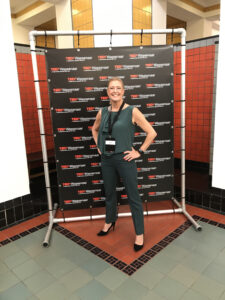 'How to Revalue Humanity'
In essence the talk answers the question 'What is the purpose of life?'.
Looking at the challenges of today and tomorrow: What does it mean to be human?
Why is it time to wake up to reality and fix what's broken in our society?
"COVID-19 empowers us to rethink humanity and offers us a unique opportunity to break free from our faulty system that evolves around performance."
"It all starts with reconnecting with ourselves."
Watch here on TED.com:
My coachee Margôt van Brakel: How to Revalue Humanity
17:45 min watch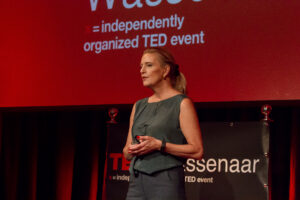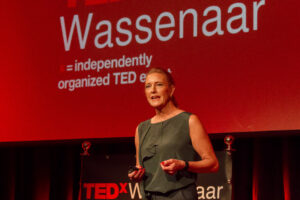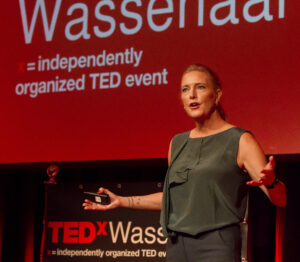 Photo's by 📍Clara Mazèl

Anneke Brouwer Systemic – Dialogic Speaking Coach | Executive Voice Expert | TedxInsead Coach | TEDxWassenaar Organiser
Praktijk voor Stemtraining en Systemische – Dialogische Sprekerscoaching van Executives
info@annekebrouwer.nl
06-10721812